MATLAB Introduction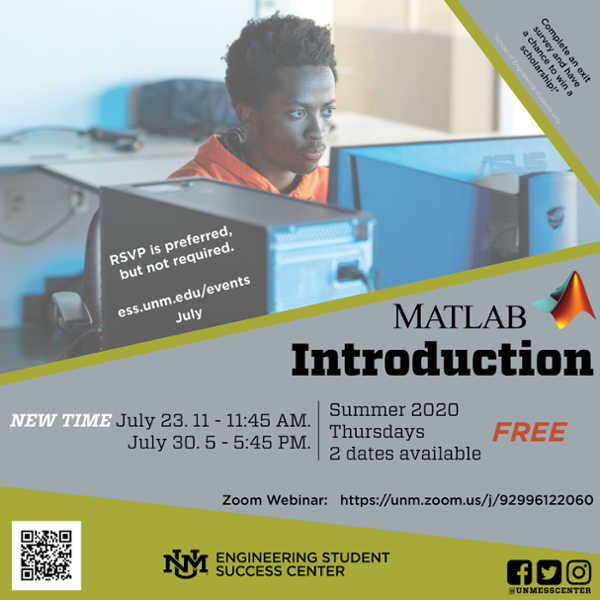 MATLAB is a high-performance language utilized for technical and scientific computations. With a user-friendly interface, one can apply such a tool to their disposal to accomplish any sort of data analysis, calculation, and algorithm development. Whether it comes to an arduous or strenuous mathematical problem to the statistical extrapolation of graphical information, MATLAB will benefit the user in terms of efficiency and trumps results over efforts anytime. In this 45 minute presentation, one will learn what MATLAB is and how feasible it is to accomplish challenging calculation tasks.
Presented by: Michael Tanguay - Senior - Nuclear Engineering, Mathematics & Computer Science 
More info: FLYER
Download MATLAB for FREE as a UNM student. Info HERE.
Presentation Materials and Supplemental Content: