ACED @ UNM
This opportunity is recommended for graduating Seniors or Graduate Students. Juniors and non-graduating Seniors are welcome to join.
Introducing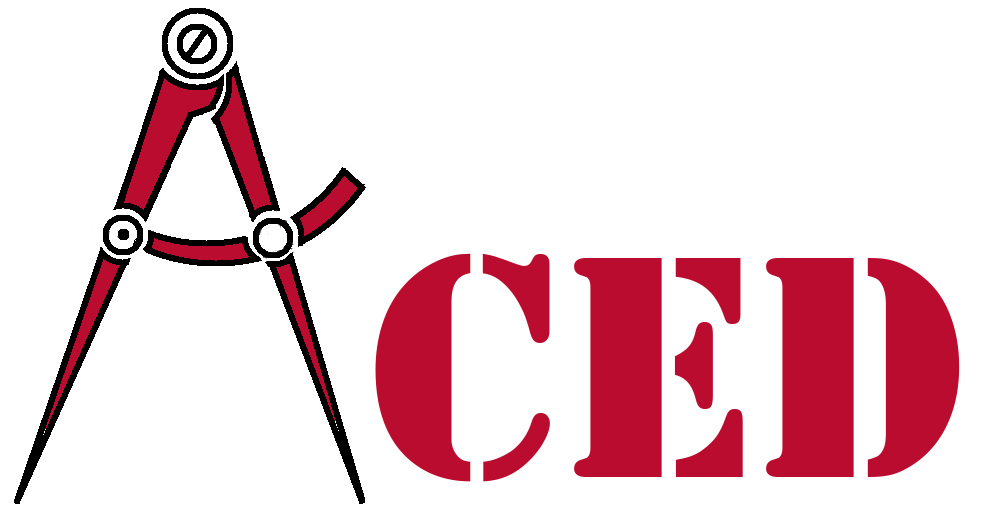 Advisory Council for Engineering Development (ACED) was conceptualized in the summer of 2020 by Donya Ziraksari, an alumna of the UNM School of Engineering (SOE). Since then, it has grown into a 3-person Advisory Committee. As an organization, ACED believes in the world-class education that UNM SOE provides, and wants to help continue its mission to prepare UNM students for robust and rewarding careers, be they across the globe or in the Land of Enchantment. Within the first year, ACED has expanded its borders to include other universities such as University of Houston and University of Puerto Rico as well as recent graduates and working professionals.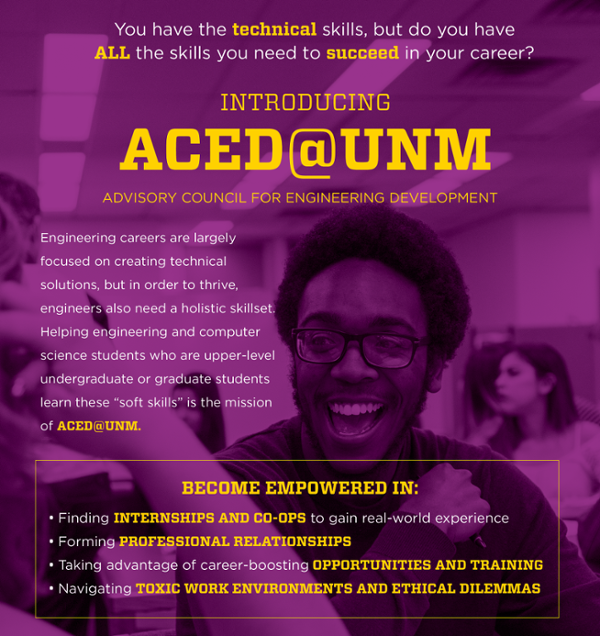 ACED was created to help UNM students gain quality, industry-level soft skills training and vital work skills that were not observed to be formally taught in the current UNM SoE curriculum. In New Mexico, the labor landscape for available graduate engineering positions is difficult due to various factors and is compounded by current global economic conditions. In order to remain competitive, it is critical that UNM Students obtain the real, functional, leadership and management skills that will set them apart from other institutions. Through the ACED Project Management and Soft Skill courses, students will receive introductions to actual training used in the fields of engineering industries. Full versions of this training cost employers thousands of dollars per employee.
Future goals include finding ways to empower SOE students. With these trainings, UNM students will be equipped to confidently choose careers either local to Albuquerque or beyond. ACED leadership is aware that many UNM students face the reality of having to leave their hometown to pursue careers in engineering that are not available here in New Mexico. Having each done so themselves, the ACED Advisory Board is keenly aware of the challenges students will face. This is why they are committed to preparing UNM engineering students to confidently navigate around similar challenges through the trainings offered. Other intentions include creating internship and co-op opportunities which allow students to work remotely, enabling them to stay in New Mexico while connecting to their co-workers across the world. Removing the physical limitations on where SOE graduates can work will increase the jobs available to them and help UNM deliver on its promise to the students. ACED works closely with the ESS Director and Internship/Job Placement Coordinator at the UNM to coordinate the logistics of the activities and connect with student participants.
Objective
To provide practical work experience to the students of the UNM Engineering Program through internships and co-ops with a variety of companies, with an emphasis on soft skills training through workshops and other initiatives.
Goal
To actively build professional networks and seek to provide local career opportunities in the field of engineering for UNM students with a primary focus on New Mexican based companies. The ultimate goal is to allow the Engineering students to gain/maintain a competitive edge upon entering the workforce after graduation.
Plan
To achieve the objective and goals, Advisory Council for Engineering Development (ACED) will target 3rd to 4th year undergraduate and graduate students for the following:
Project Management and Soft Skills trainings

Forging professional relationships between students and companies

Encouraging students to apply for opportunities and certifications

Training students and professionals to professionally navigate ethical and difficult work situations and toxic work environments

Introducing students on variety of professional careers with an engineering degree
Contact
Students and attendees are encouraged to contact the ACED presenters, Donya Ziraksari, Tennille Bernard, and Ryan Griego, on LinkedIn, with any career related questions, comments, or suggestions for future topics.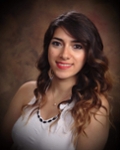 Donya Ziraksari, Chair
Donya Ziraksari, Chair

Capital Project Consultant / Accenture



Education
B.S Mechanical Engineering, University of New Mexico, 2014
Project Management Professional License from Project Management Institute, 2018
Biography
Donya is living proof that we are only limited by what we let stop us. Born in Iran, she entered the U.S. as a religious refugee, and has come to love her adopted homeland of New Mexico. In 2014, she graduated from the University of New Mexico with her Bachelor's in Mechanical Engineering. By then, she had been a MATLAB Teaching Assistant, completed over two years of research on Green Energy and Sustainable Technologies, and became a double scholar through the NSF and McNair programs. Donya has always believed in giving back to the community that embraced her, and frequently volunteered for engineering events and outreach programs at the university. Upon graduation, she moved to Texas, and began her career in the oil and gas industry working for a few companies as a Project Manager. Currently, she works for Accenture, Industry X, as a Capital Project Consultant and she continues to fill leadership roles at Accenture to support diversity, mental health and disability and still finds time to support Back on My Feet, The Bridge (Woman Crisis Shelter) and Houston Refugees.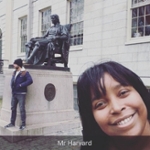 Tennille Bernard, Vice Chair
Senior Manager-Digital Products Ops, Platform Customer Success / American Express

Education
MBA, Missouri State University, 2018
M.S. Mechanical Engineering, University of New Mexico, 2014
B.S. Mechanical Engineering, University of New Mexico, 2011

Biography

Tennille's fascination with machines started at a young age and culminated in a Master's in Mechanical Engineering from the prestigious University of New Mexico. Her engineering expertise landed her a Senior Combustion Performance Emissions Engineer role at Cummins Inc., where she spearheaded the successful certification of the L9N engine to EPA and California Optional NOx emissions standards, backed by both lab and real-world validation. As a testament to her versatility and adaptability, Tennille transitioned to Cummins' corporate environmental team before earning her MBA, where she demonstrated her ability to navigate complex regulatory requirements and design innovative programs that ensure compliance with emerging global non-emission environmental regulations.
Tennille's drive and expertise ultimately led her to Amazon, where she developed groundbreaking solutions for compliance challenges related to product movement between the EU and the UK. And as of March 2023, Tennille has brought her impressive talents to American Express, where she is responsible for managing the strategic planning for the entire enterprise data governance and platform portfolio. Tennille's remarkable journey is a testament to her unwavering commitment to excellence and her ability to thrive in any challenge that comes her way.

 Ryan Griego, CM-Lean, Vice Chair

Senior Project Manager, Corporate Solutions / Jones Lang LaSalle


Education
M.S. Architectural Engineering, University of Texas at Austin, 2016
B.S. Civil Engineering, University of New Mexico, 2014
Biography
For as long as he could remember, Ryan has always loved architecture and learning everything involved in creating our built environment. It was no surprise to anyone who knew him that he would go on to earn a bachelor's in Civil Engineering from the University of New Mexico in 2014, followed by a master's in Architectural Engineering from the University of Texas Austin in 2016. He spent three years in Texas sharpening his construction skills with a general contractor before becoming a Construction Project Manager with Jones Lang LaSalle, a leading construction management company located in San Francisco. Ryan has been delivering projects for several major tech firms throughout Silicon Valley and has recently been assigned to lead projects for one of the largest international automotive manufacturers, managing all real estate capital improvement and renovation activities. His favorite project involved building an indoor gymnasium, cafe, and performance stage for a K-12 charter school.  
Email: aced@unm.edu 
Phone: Nada AbdelHack. (505) 277-1403
Learn more: goto.unm.edu/aced-unm
LinkedIn: Donya Ziraksari, Tennille Bernard, and Ryan Griego, invite you to reach out to them on LinkedIn, with any career related questions, comments, or suggestions for future topics.
All events will be held virtually via Zoom at https://unm.zoom.us/j/97377022577 
Six Ways to Get People to Like you


Presented by: Tennile Bernard
When: Saturday, August 26, 2023, 9-11 a.m. MT (10-12 am CT) Online (zoom)

Persuasive Storytelling: Influencing Without Authority


Presented by: Melvin Berrios Soto
When: Saturday, September 23, 2023, 9:00- 11:00 a.m. MT  (10- 12 noon CT) Online (zoom) 

Cracking the Code of Failure: Analyzing Historical Examples for Future Success


Presented by: Tennile Bernard In person
When: Friday October 27, 2023, 3:00 pm MT (May be available on Zoom) 

Advanced Project Management

Presented by: Donya Ziraksari
When: Saturday, November 18, 2023, 9:00 - 11:00 am MT (10:12 noon CT) Online (zoom)