Summer Transportation Institute/UNITE Programs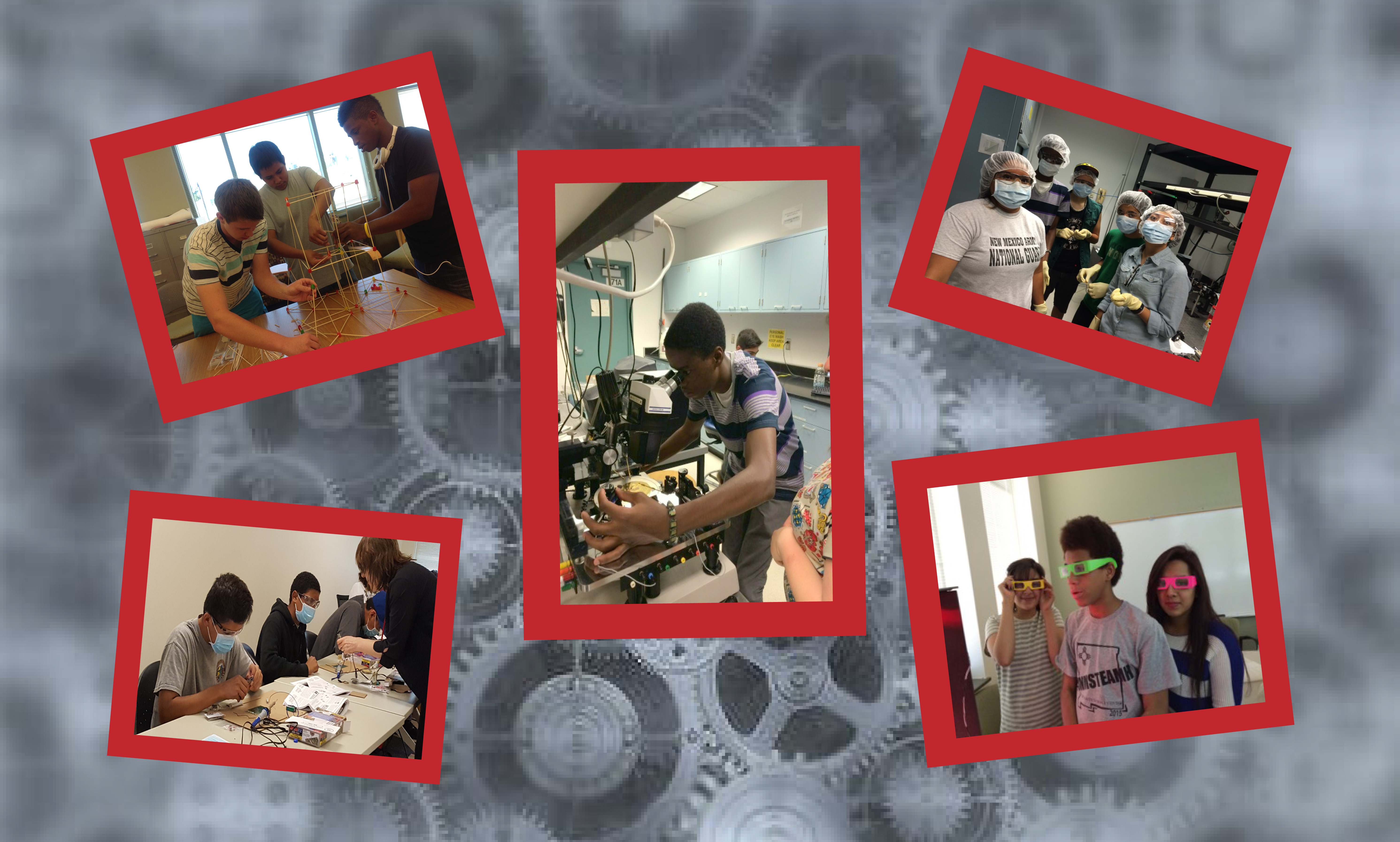 ---
The UNM Engineering Student Services (ESS) with the support of the U.S. Department of Transportation and the U.S. Army Education Outreach Program (AEOP) is sponsoring the Summer Transportation Institute (STI) and UNITE Summer Programs for high school students. The summer programs will take place on the University of New Mexico campus in Albuquerque and are free of charge to participants.
The STI/UNITE programs are designed to encourage and help prepare students to pursue college-level studies and careers in engineering and STEM related fields.
PROGRAM DATES:
-STI Program (residential): Sunday, June 4th through Friday, June 30th
-UNITE Program (commuter): Sunday, June 4th through Friday, July 7th
Program activities include:
Field trips to transportation and STEM related business sites
Projects that promote hands-on learning, critical thinking and team building
Guest speakers who will talk about their work and opportunities in their field
Courses that will enhance participant knowledge in English, mathematics and computer skills
Recreational and social activities/field trips during the evenings and on weekends
 The selection criteria for the STI/UNITE program:
1) Students must be enrolled in a recognized secondary school
2) Students must be a sophomore or junior advancing into their junior or senior year
3) Having a grade point average of 3.0 will be considered favorably (2.0 GPA minimum)
4) Must be committed to completing the entire program. Students in the UNITE Program are expected to return to the program next year.
 Applications must include:
1) A personal statement (400-500) words explaining why the student wants to participate in the STI program.
2) A letter of recommendation from a teacher and high school counselor
3) A copy of current high school transcripts (unofficial transcripts are acceptable)
4) A copy of any standardized test scores, if available
5) Completed and signed application form
APPLICATION DEADLINE IS: Friday, April 7, 2017